Porcelain Lamp from Bauer Haus Pottery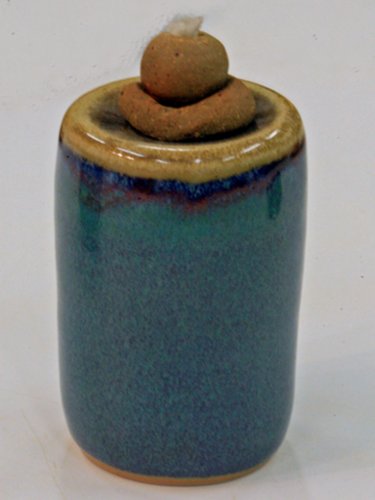 Smokeless paraffin oil lamp is hand thrown, then altered and glazed with Bauer Haus Pottery glazes.
This functional, smokeless paraffin oil lamp is safe, and burns for long periods when filled.
The porcelain lamp is made of hand thrown Coleman porcelain and fired in a reduction Geil downdraft brick kiln, using copper carbonate from the 1930's.
Dimensions: 3.5" high by 1.5" wide
Weight: 6 ounces
Price:
Sold
If you have further questions, please feel free to contact us.
contact@artistsofwashington.com
Copyright © 2009-2018 by Artists of Washington. All rights reserved. All individual art images are Copyright © 2009-2015 by the artist(s).