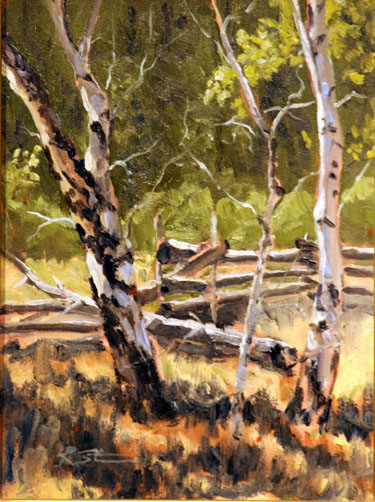 This is a plein air painting done in central Idaho near Redfish Lake.

Materials: Oil paints.
Dimensions: 12" high by 9" wide (framed)
Price: $495 Please contact us for exact shipping charges to your zip code.
If you have further questions, please feel free to contact us.
contact@artistsofwashington.com
Copyright © 2009-2018 by Artists of Washington. All rights reserved. All individual art images are Copyright © 2009-2015 by the artist(s).