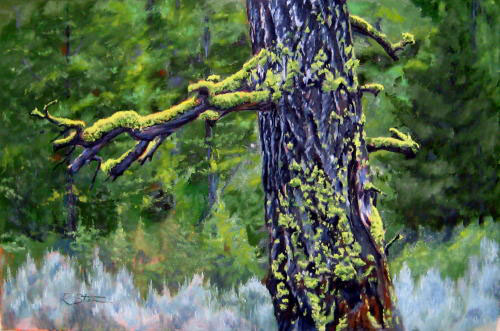 This is a painting of an old snag I spotted just outside Jackson WY. The moss on the limbs looked almost electric, as if they were giving off their own light.

Materials: Oil on linen.
Dimensions: 24" high by 36" wide
Price: $2495 Please contact us for exact shipping charges to your zip code.
If you have further questions, please feel free to contact us.
contact@artistsofwashington.com
Copyright © 2009-2018 by Artists of Washington. All rights reserved. All individual art images are Copyright © 2009-2015 by the artist(s).