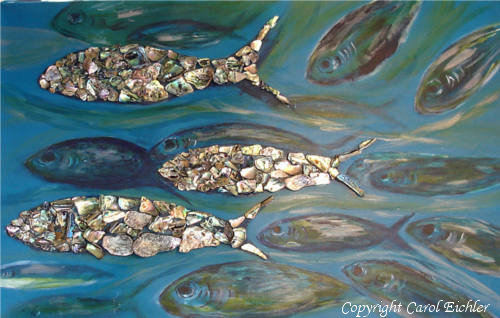 Imagine swimming in a blue-green sea and being surrounded by flashing fish of silver and mother-of-pearl. That's what you will find in this mixed media collage on canvas.

Materials: Acrylic paint, paua shell, stretched canvas.
Dimensions: 27" high by 36" wide (Framed)
Weight: 12 pounds with glass
Price: $650 Please contact us for exact shipping charges to your zip code.
If you have further questions, please feel free to contact us.
contact@artistsofwashington.com
Copyright © 2009-2018 by Artists of Washington. All rights reserved. All individual art images are Copyright © 2009-2015 by the artist(s).