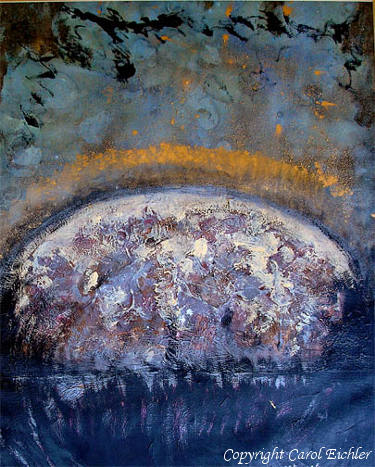 You are in a black, black forest surrounded by the deepest dark you have ever seen. Just as you think you have lost your way, the moon, with a golden corona, begins to rise, lighting your path home.

Materials: Molding paste, acrylic paint, watercolor paint, dry pigment, 300# watercolor paper.
Dimensions: 34" high by 25 ½" wide (Framed)
Weight: 10 pounds with glass
Price: $550 Please contact us for exact shipping charges to your zip code.
If you have further questions, please feel free to contact us.
contact@artistsofwashington.com
Copyright © 2009-2018 by Artists of Washington. All rights reserved. All individual art images are Copyright © 2009-2015 by the artist(s).