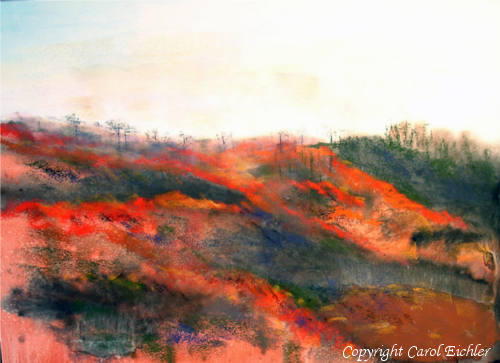 The ridge under a hazy autumn sky is alive with bright red brush and soft purple trees ready for a long winter's sleep. Gentle greens still hang on, not quite ready for the deep snows of December.

Materials: Soft pastels, pastel board.
Dimensions: 19" high by 26" wide (Framed)
Weight: 9 pounds with glass
Price: $500 Please contact us for exact shipping charges to your zip code.
If you have further questions, please feel free to contact us.
contact@artistsofwashington.com
Copyright © 2009-2018 by Artists of Washington. All rights reserved. All individual art images are Copyright © 2009-2015 by the artist(s).